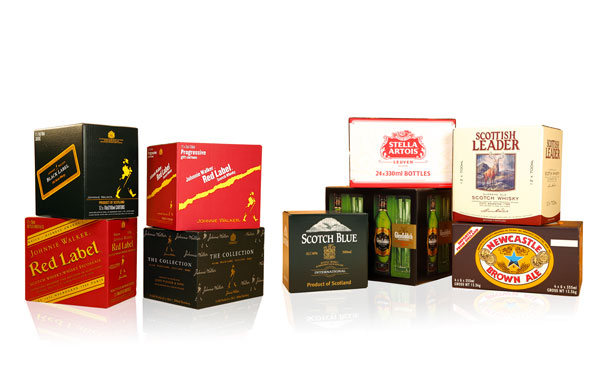 Antonine Inks, established in 1976,  are proud to be the leading Independent ink manufacturer in the UK and Ireland.
Ink has changed the world of marketing. It's difficult to imagine well known branded products without their clearly identified colours. In a world of rapid change, colour is a one glance identifier for your product and eye catcher until it creates its own niche. At Antonine the objective is not only to match the precise colour required but also to be innovative and pro-active in offering alternative solutions, not only in ink but ideas.
By manufacturing custom built ink dispensing systems with unique Windows software, and producing a complementary range of high strength base inks, we are able to supply inks of the highest quality within exacting time constraints whilst minimising the customers' ink wastage and stock levels.
We have in place a full quality management system fully approved to BS EN ISO 9001:2015. We are also accredited to BS EN ISO 14001:2015 Environmental Standard. Our technical support staff continually liaise with customers on end product specification as part of our commitment to the development of inks for an ever expanding range of applications.
Environmental and Sustainable Development
Members of SEDEX (Ethical Data Exchange)
Corporate Social Responsibility
Comply with National Environmental Legislation – Scottish Environmental Protection Agency (SEPA) Licence
Full REACH Compliance
No Substances with very high concern (SVHC) materials used
European Printing Ink Association (EuPIA) – all materials conform to the Inventory List
Good manufacturing Practice (GMP) in line with EC 1935/2004 and 2023/2006 ensures Compliance
GMP and ISO 9001:2015 ensures only approved materials can be used
Compliant with current Swiss Ordinance 817.023.21 (Annex 6)
Ink system in place to comply with future German Ordinance
So when you think ink – think Antonine.